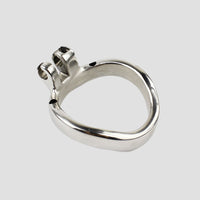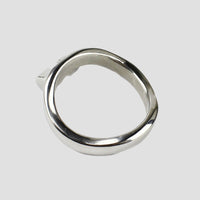 The arc ring is an extremely comfortable ring you will see on many of our cages.  Shaped to the body rather than a perfect circular ring, many will say this is great for a little more comfort whilst wearing. 
We sell the ring on its own as well as with many of our cages so if you fancy trying a different size then we can offer you 40mm, 45mm 50mm and 55mm variants of the arc ring.
Want to know which cages this particular ring is compatible with?  Read our list below.  If you don't see your cage on that list, get in touch and we'll help you source one compatible with your cage.
Compatible cages
Classic Steel, Freedom Beckons, Steel Penis, The Cocoon, The Prisoner, The Commitment, Tiger Chastity Cage, Stumped, Tin Man.