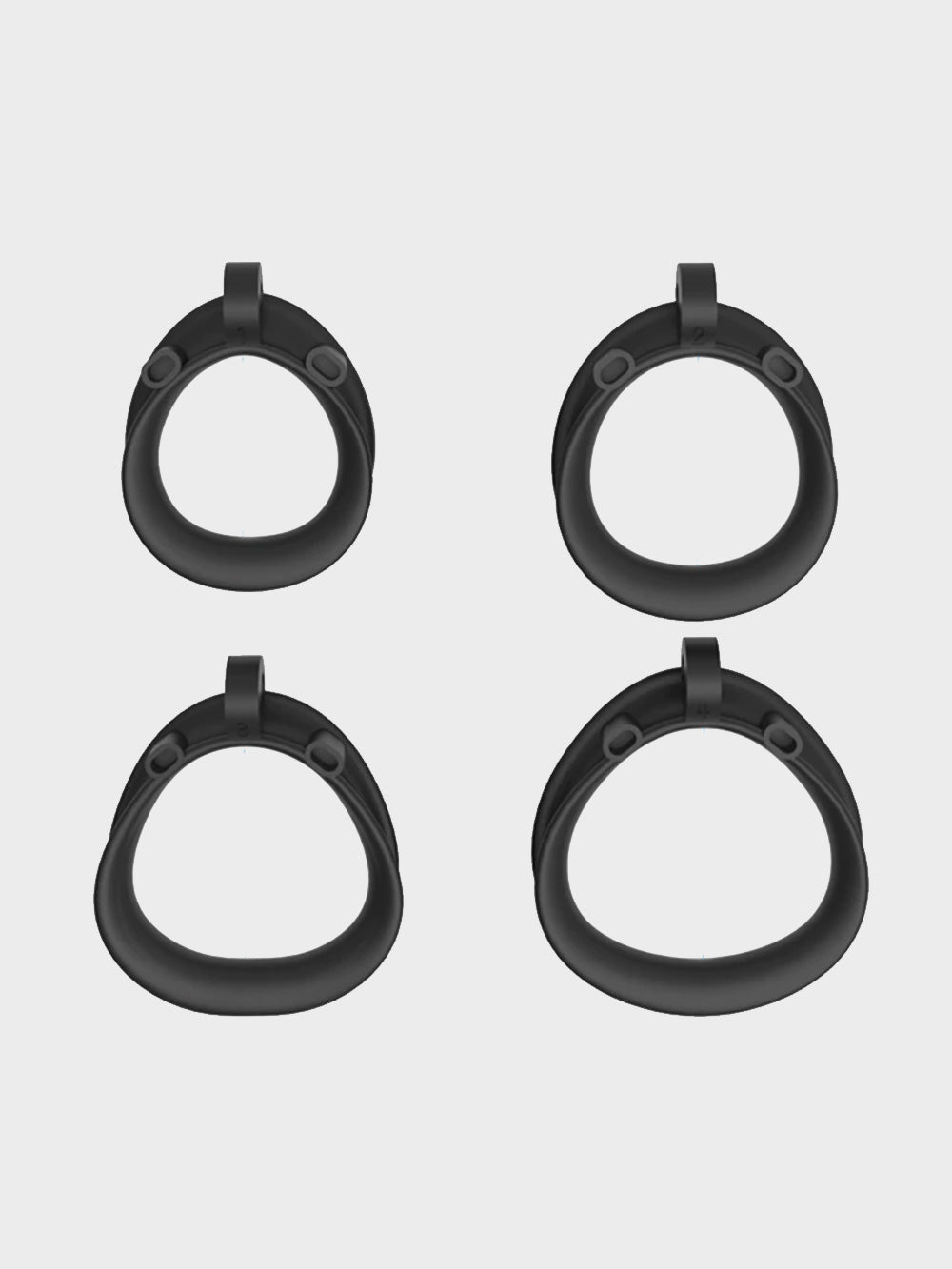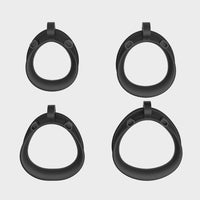 Here we have Cobra Standard, a magnificent and lightweight chastity cage, sitting in a range of 5 Cobra cages.  The Standard sits as the second largest of those cages, coming in at a length of 3.9 inches, with slightly more room inside than it's 3 smaller siblings.
The lock is fully integrated into the high quality and strong structure which really strikes a perfect balance between security and comfort for the wearer.  Flared base ring secures this chastity cage tightly to the body and the option of integrated lock or travel locks opens up so many more possibilities for play.
Length: 100 mm / 3.9 inches
Internal Diameter: 37mm / 1.45 inches
Material: Resin
Feel: Rigid
Ring diameters: 38mm, 43mm, 48mm, 52mm
Chastity cage with 4 rings, 38mm, 43mm, 48mm and 52mm. Integrated lock and and set of keys as well as set of temporary plastic locks and adapter.