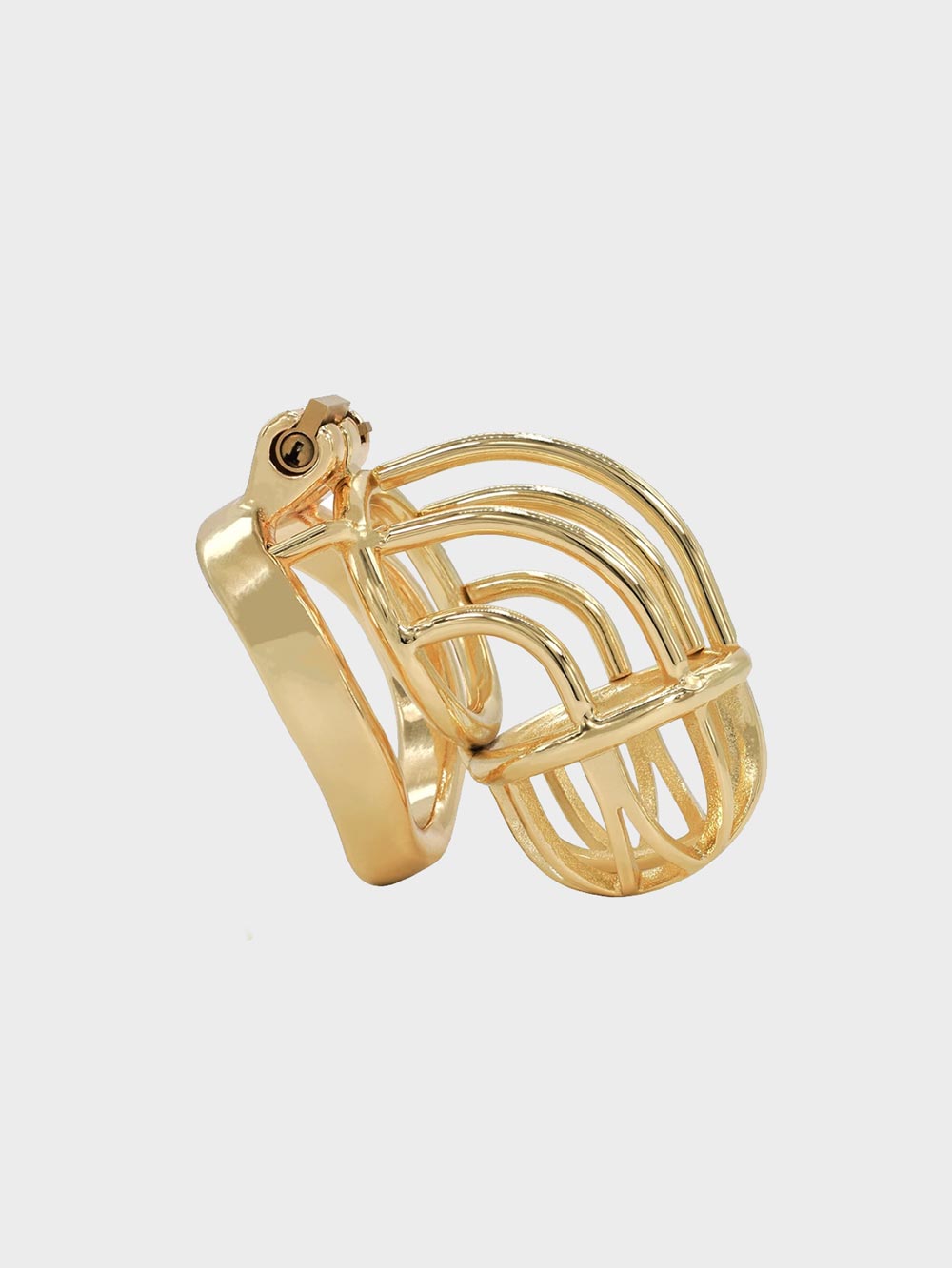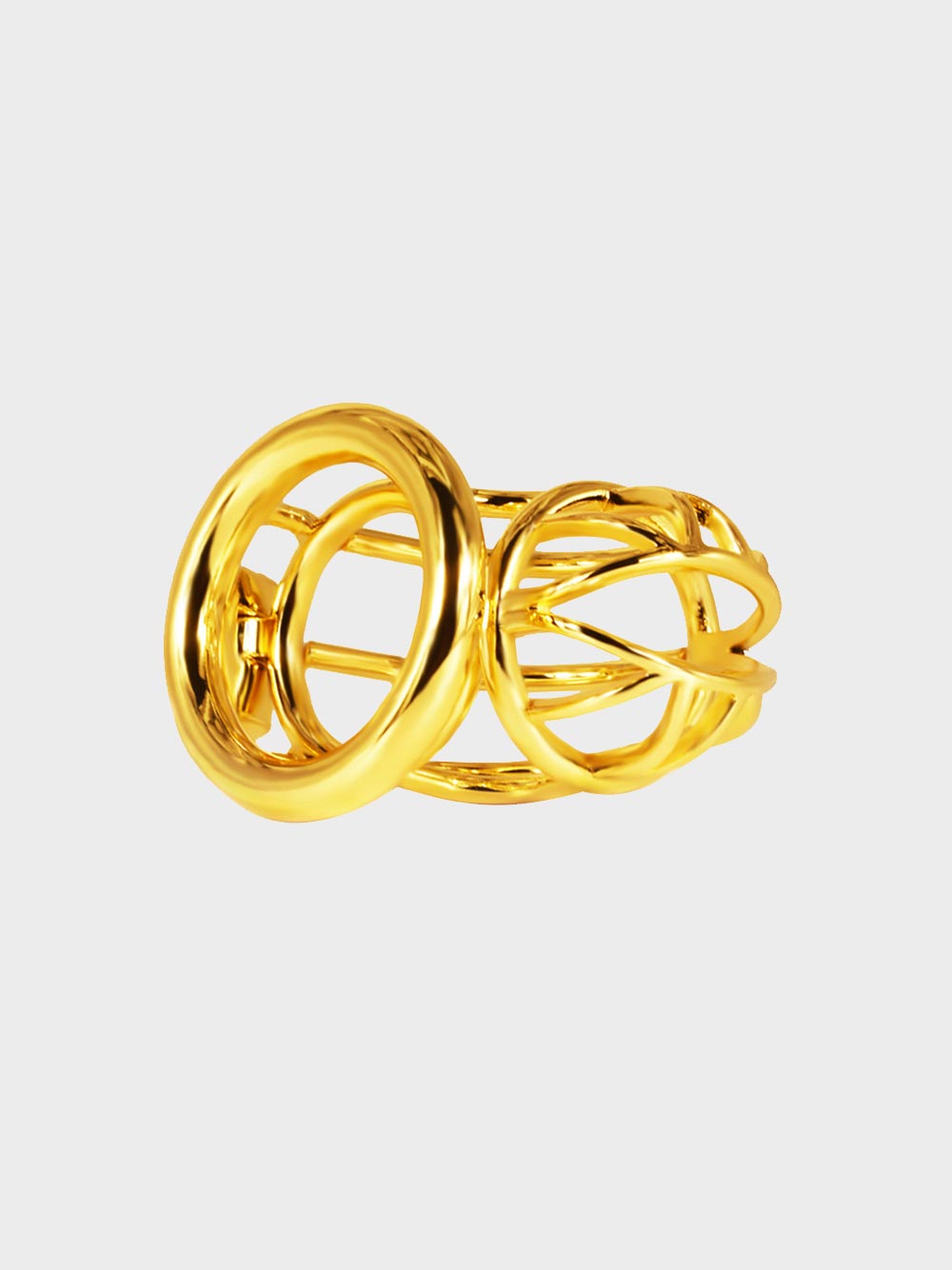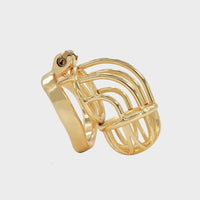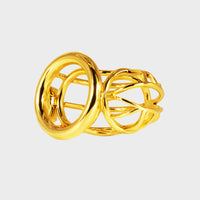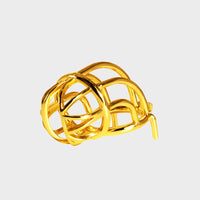 An erection that points downwards, that's the cruelty of this golden chastity cage.  Placed within it's walls, you'll be fixed to a sharply downturned shape and should you become aroused you'll soon find out how rigidly you are held in place.

Length: 59 mm / 2.30 inches
Internal Diameter: 35mm / 1.38 inches
Material: Stainless Steel
Feel: Rigid
Chastity cage and chosen size of ring. Integrated lock and set of keys.