Bird Cage Large Steel Chastity Cage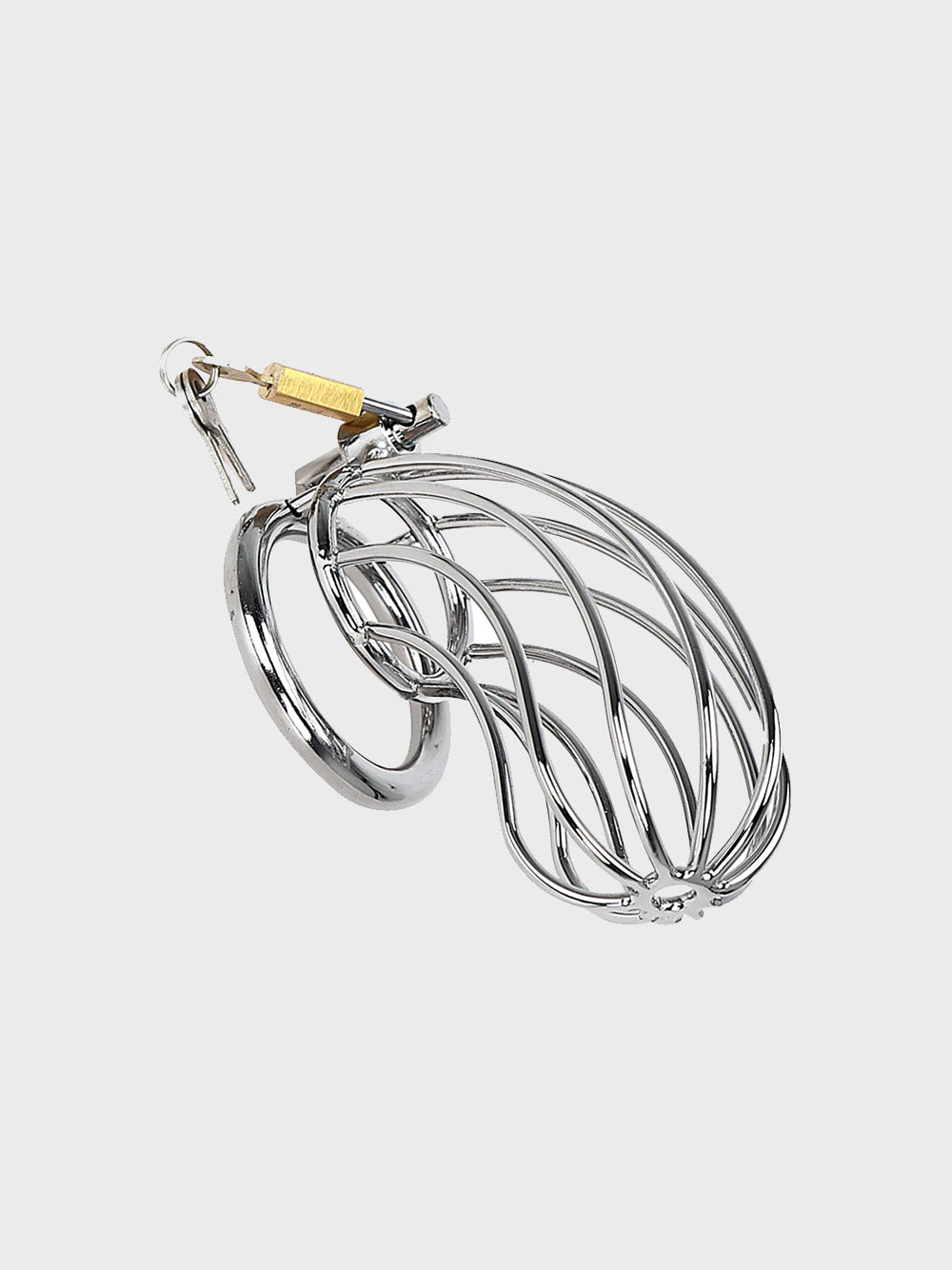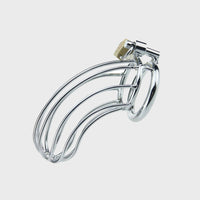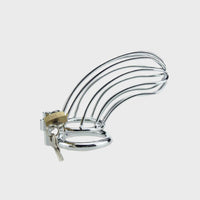 Bird Cage Large Steel Chastity Cage
Another classic design in the range, the Bird Cage male chastity cage will imprison the lucky wearers cock with no hope of escape.  The straight bar design means plenty of flesh will be on show to the key holder, allowing them the ability to tease the captive member should they wish!
This cage is one of the larger steel chastity cages that we sell making it the most popular choice for those who are gifted with a larger than average member. The gentle curve of the design makes it a comfortable fit both when flaccid and also when aroused. The narrow bars that run the length of the cage are narrower than most other cages which makes it a little lighter making it a comfortable one for wearing under jeans & trousers.
So why choose steel cages?  For most it is about the rigidity and the perceived security that a steel cage provides.  There is something very primal about the feel and sound of steel on steel, reinforcing the concept of imprisonment.  Steel cages are also heavier than the silicone equivalents so the extra weight acts with gravity to pull down a little more, reminding the wearer that they are locked up throughout the day. This added stimulus adds an extra dimension to the experience that many enjoy.  
When you choose a cage from us, we process your order within 24 hours and are always available to answer your questions.  You can get in contact via the contact form or by emailing us at hello@chastitycages.co
Length: 110 mm / 4.30 inches
Internal Diameter: 35mm / 1.38 inches
Material: Stainless Steel
Feel: Rigid
Chastity cage and chosen size of ring. Integrated lock and set of keys.