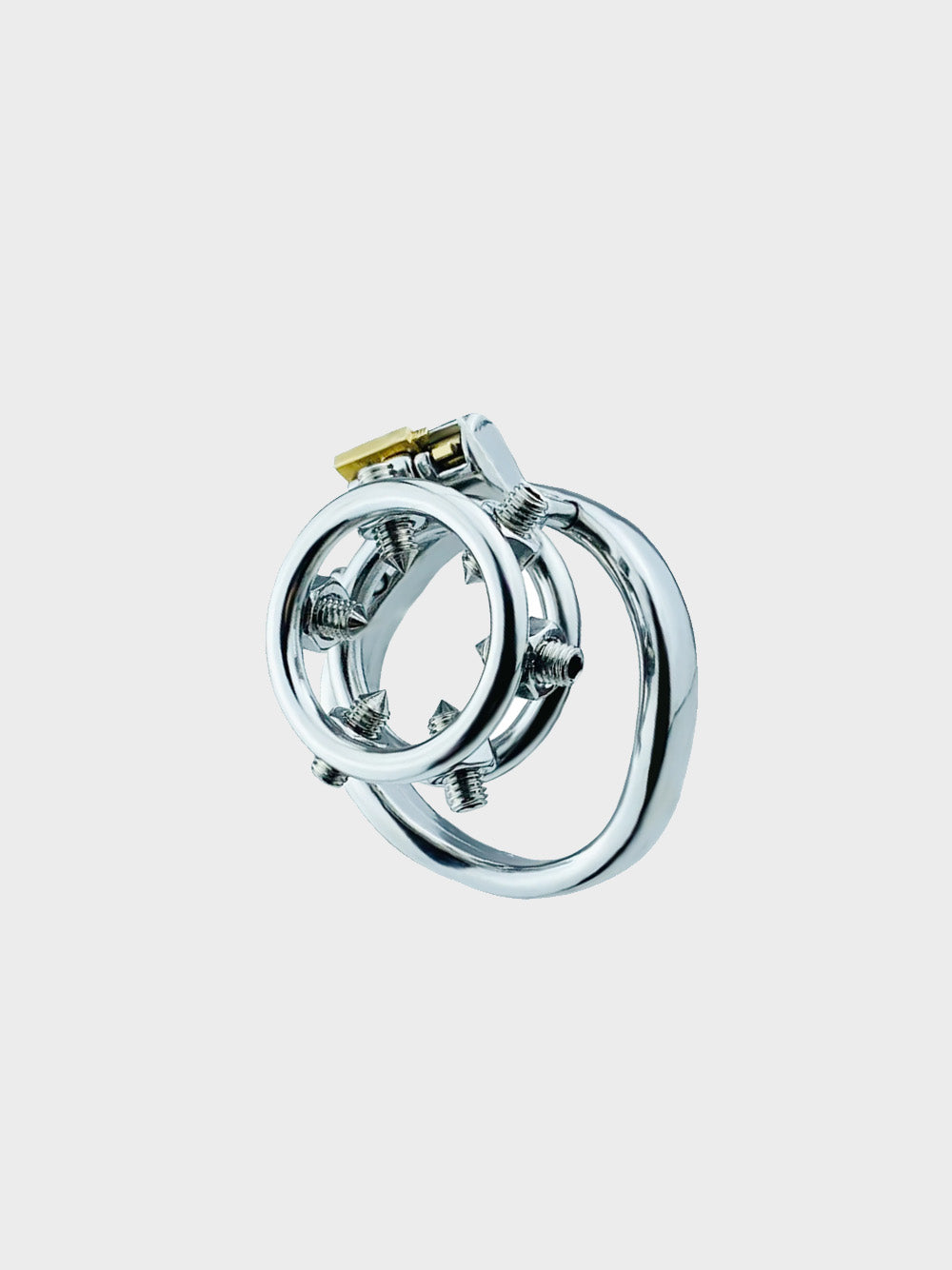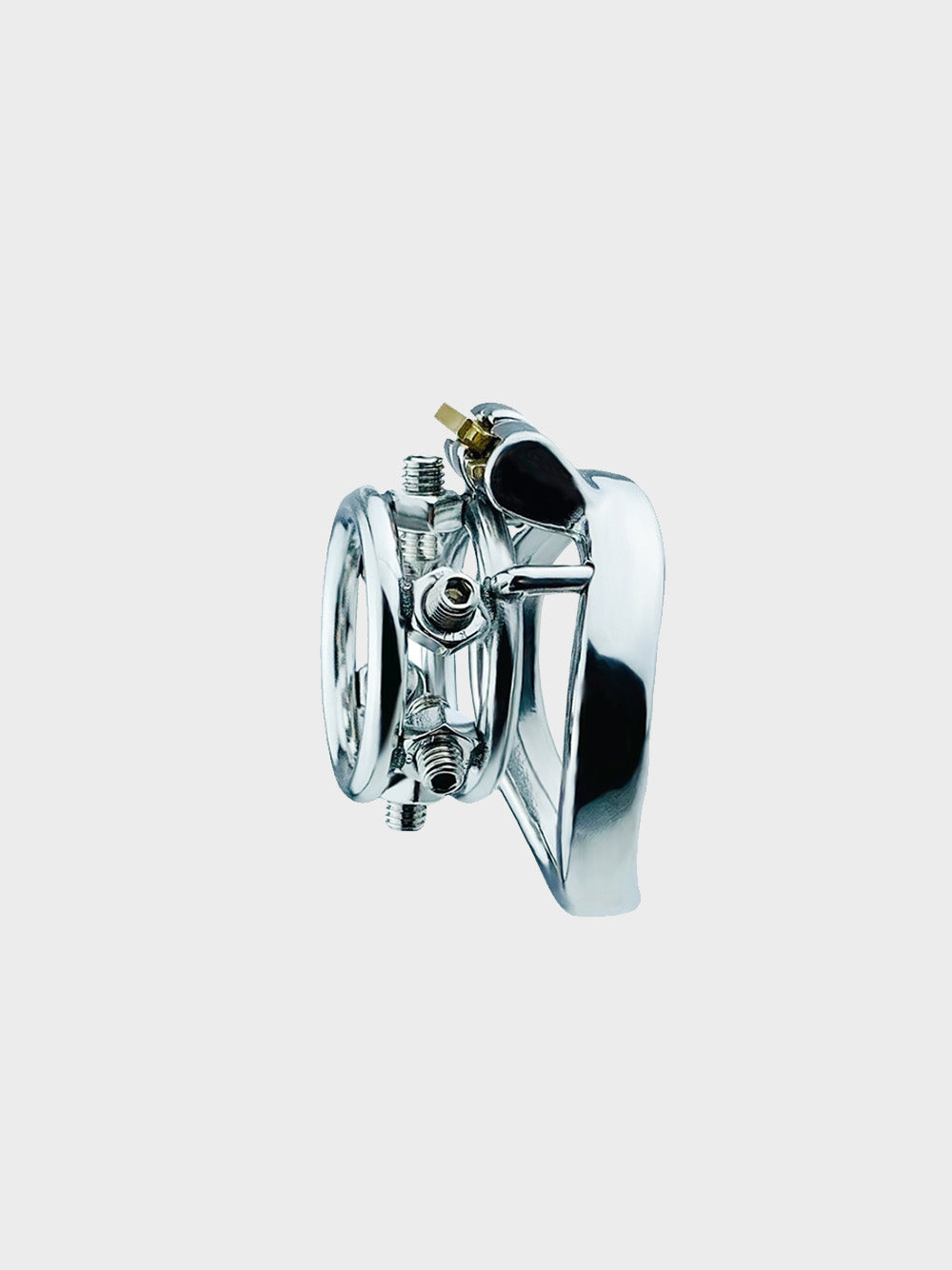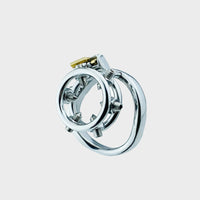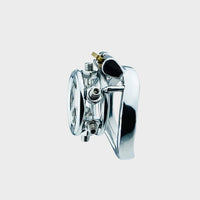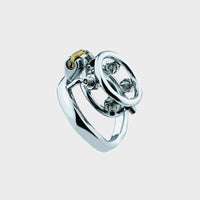 A cock cage with a twist!  The accompanying allen key lets you tighten tiny little screws located around the body of the chastity cage, pushing their sharp tips further into the captive member within.  If you end up in this predicament where the harder you get, the more pain will be inflicted.
This cage uses the extremely comfortable arc ring which is shaped to the body for a snug fit, however with all those screws waiting to go in, that  might be the only part of this cage offering comfort. 
Length: 20 mm / 0.70 inches
Internal Diameter: 35mm / 1.38 inches
Material: Stainless Steel
Feel: Rigid

Ring Diameter
S = 40mm or 1.57 inches
M = 45mm or 1.77 inches
L = 50mm or 1.97 inches
Chastity cage and chosen size of ring. Integrated lock and a set of keys.