Penetrator | Steel Urethral Chastity Cage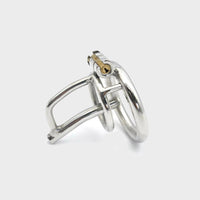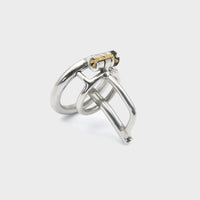 Penetrator | Steel Urethral Chastity Cage
Do you need to be penetrated constantly whilst unable to escape?  The Penetrator Chastity Cage will do just that.  Lock your man into this and the urethral tube will be locked into place, inserted deep into him reminding him constantly of his predicament.
Length: 47mm / 1.85 inches
Internal diameter: 34mm / 1.33 inches
Urethral pipe diameter: 8mm / 0.31 inches
Material: Stainless Steel
Feel: Rigid

Ring Diameter
S = 40mm or 1.57 inches
M = 45mm or 1.77 inches
L = 50mm or 1.97 inches

Chastity cage and chosen size of ring. Integrated lock and a set of keys.