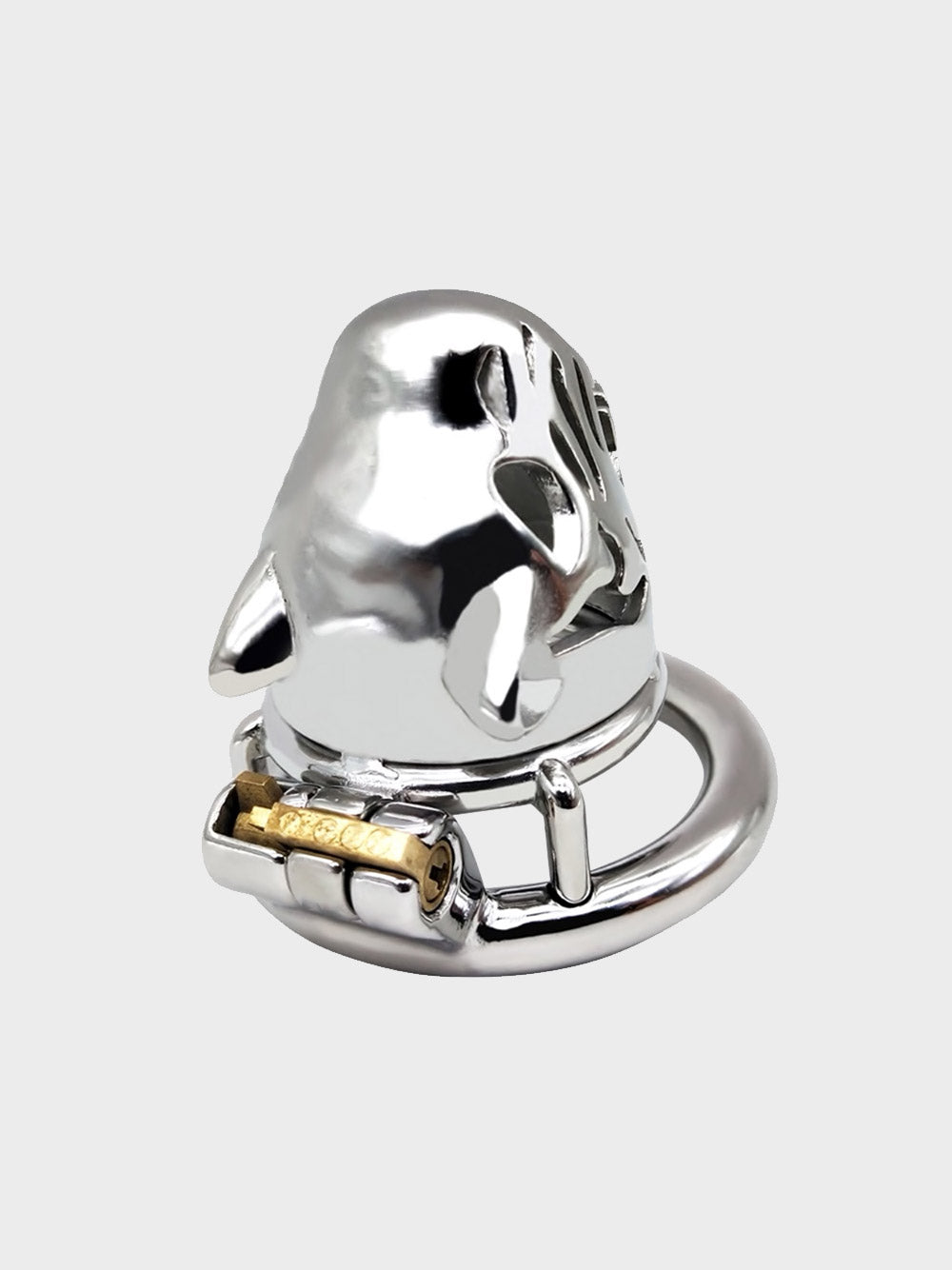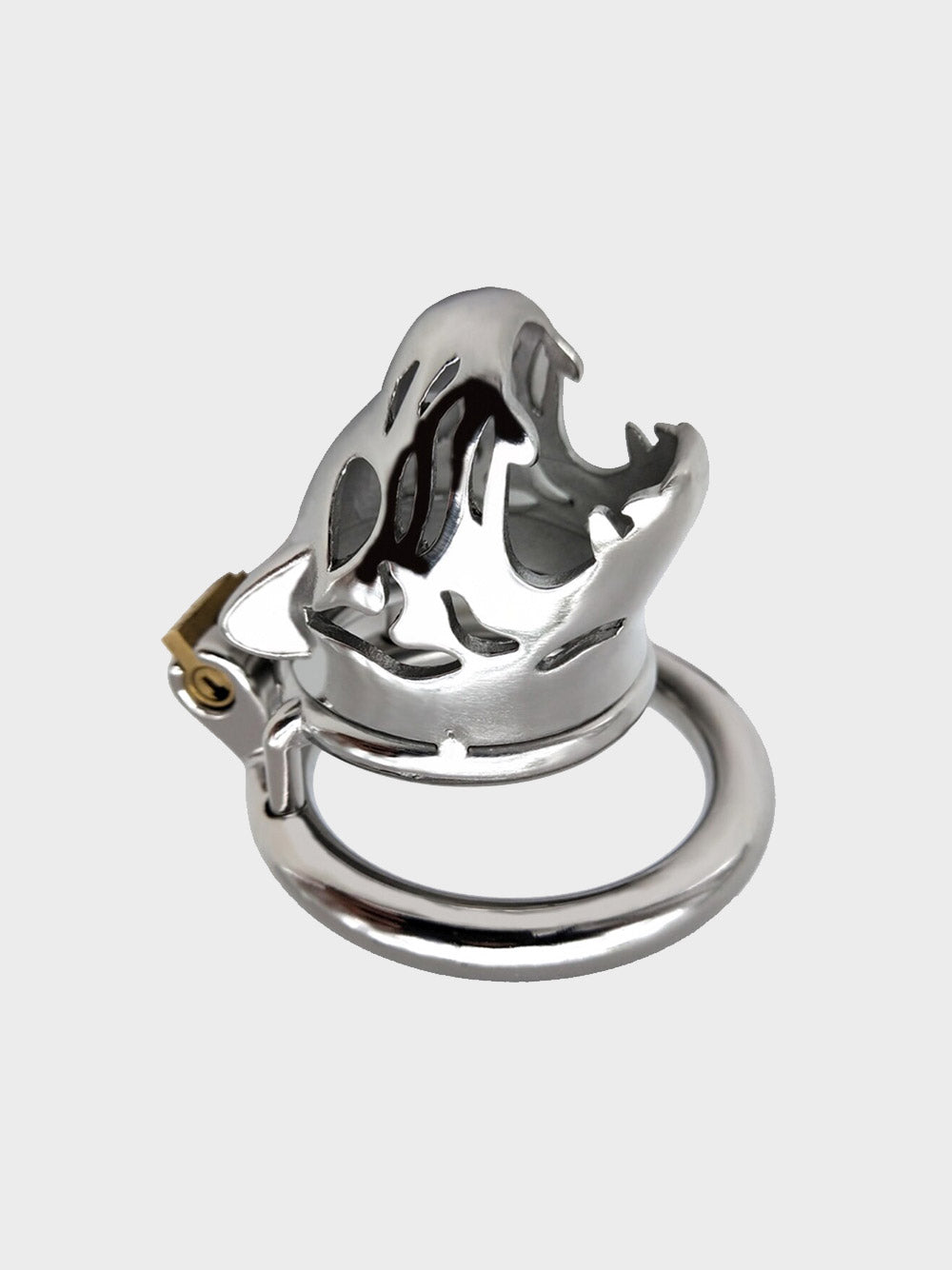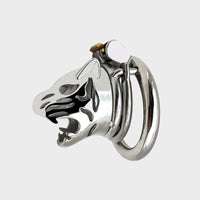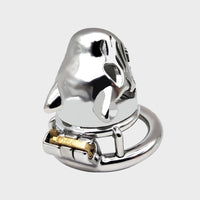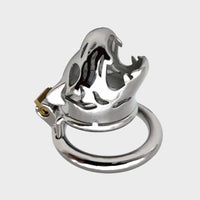 A real eye catcher of a chastity cage, crafted from solid steel, this high quality chastity cage is sculpted to the shape of a tigers head, within which your caged cock will be contained.

One of our shorter cages at just under 2.5 inches, it comes with the choice of a circular ring or oval one as can be seen in the pictures. If you are looking for something a little different then this could be the one for you!

Remember to be careful of it's teeth!

Length 60mm | 2.4inches
Internal Diameter: 36mm / 1.41 inches
Material: Stainless Steel
Feel: Rigid

Ring Diameter
S = 40mm or 1.57 inches
M = 45mm or 1.77 inches
L = 50mm or 1.97 inches
Chastity cage and chosen size of ring. Integrated lock and a set of keys.