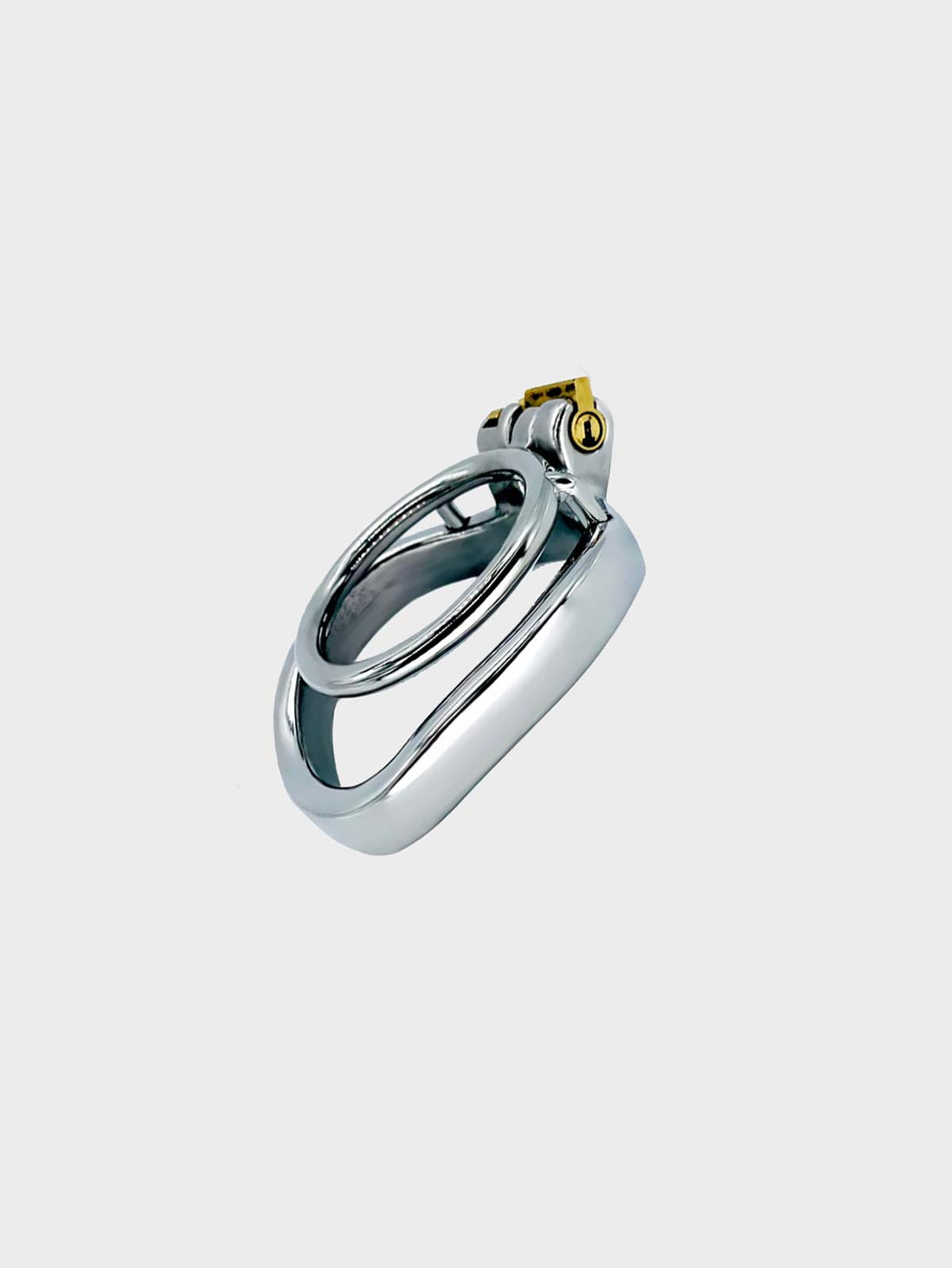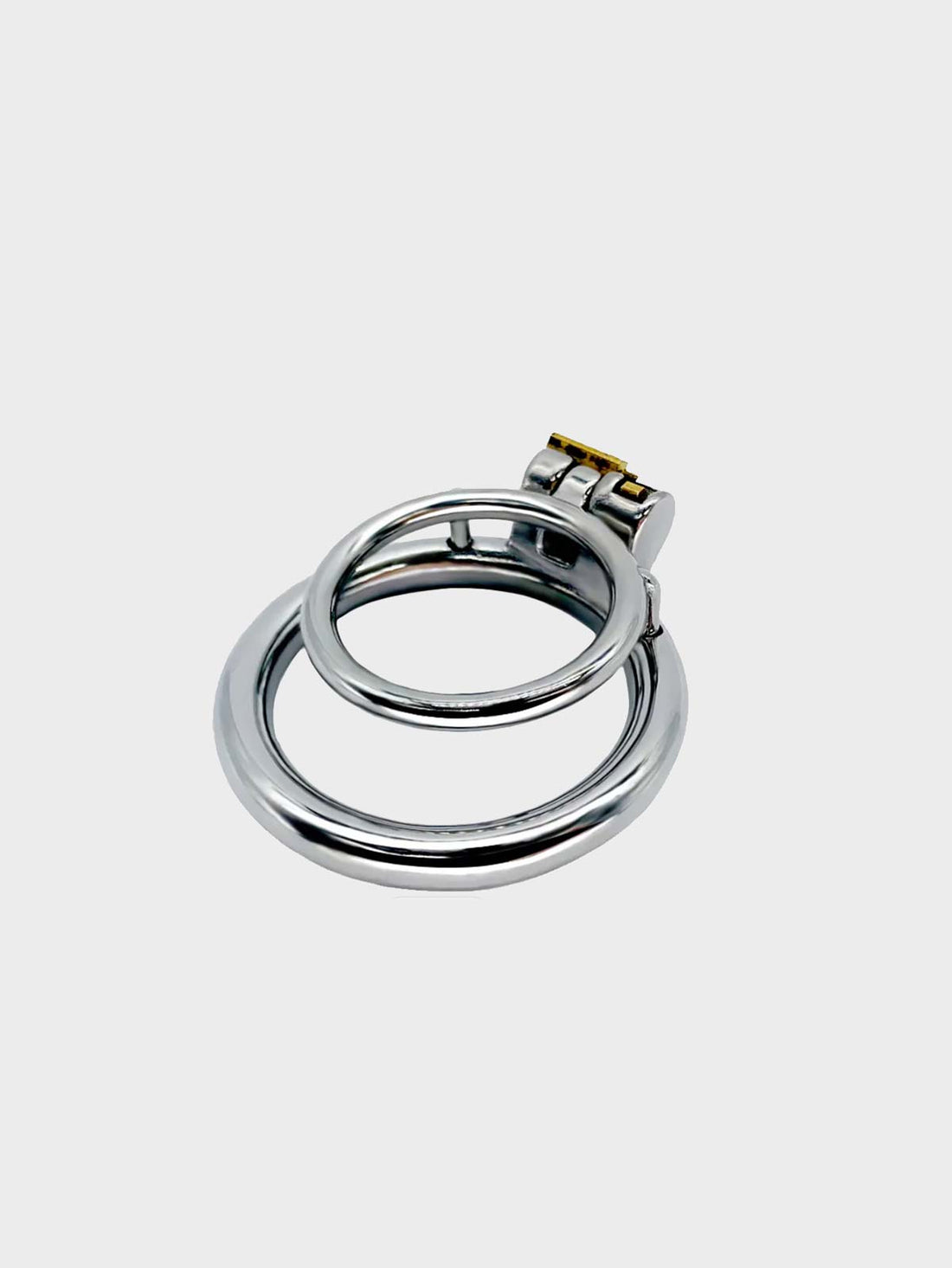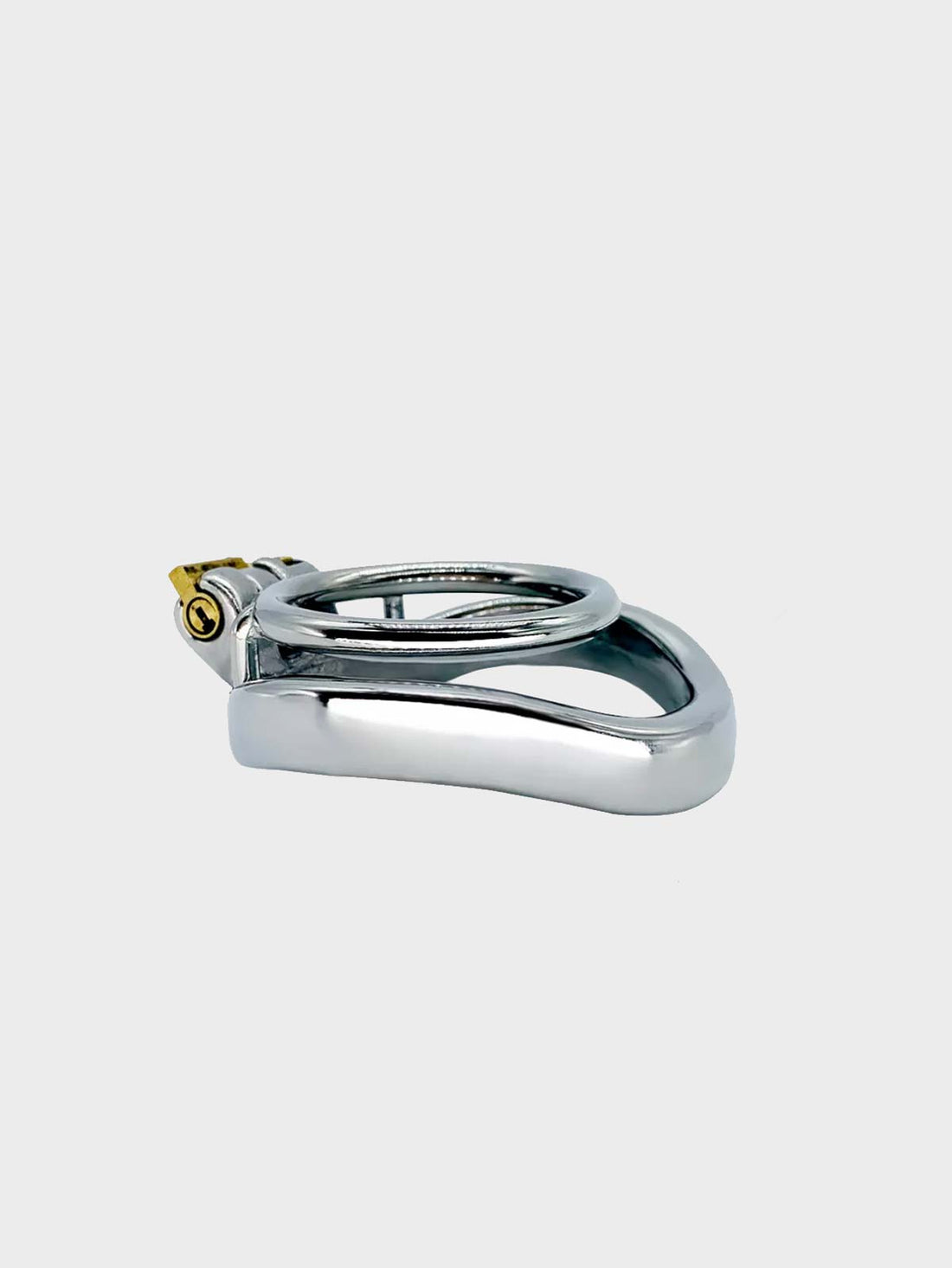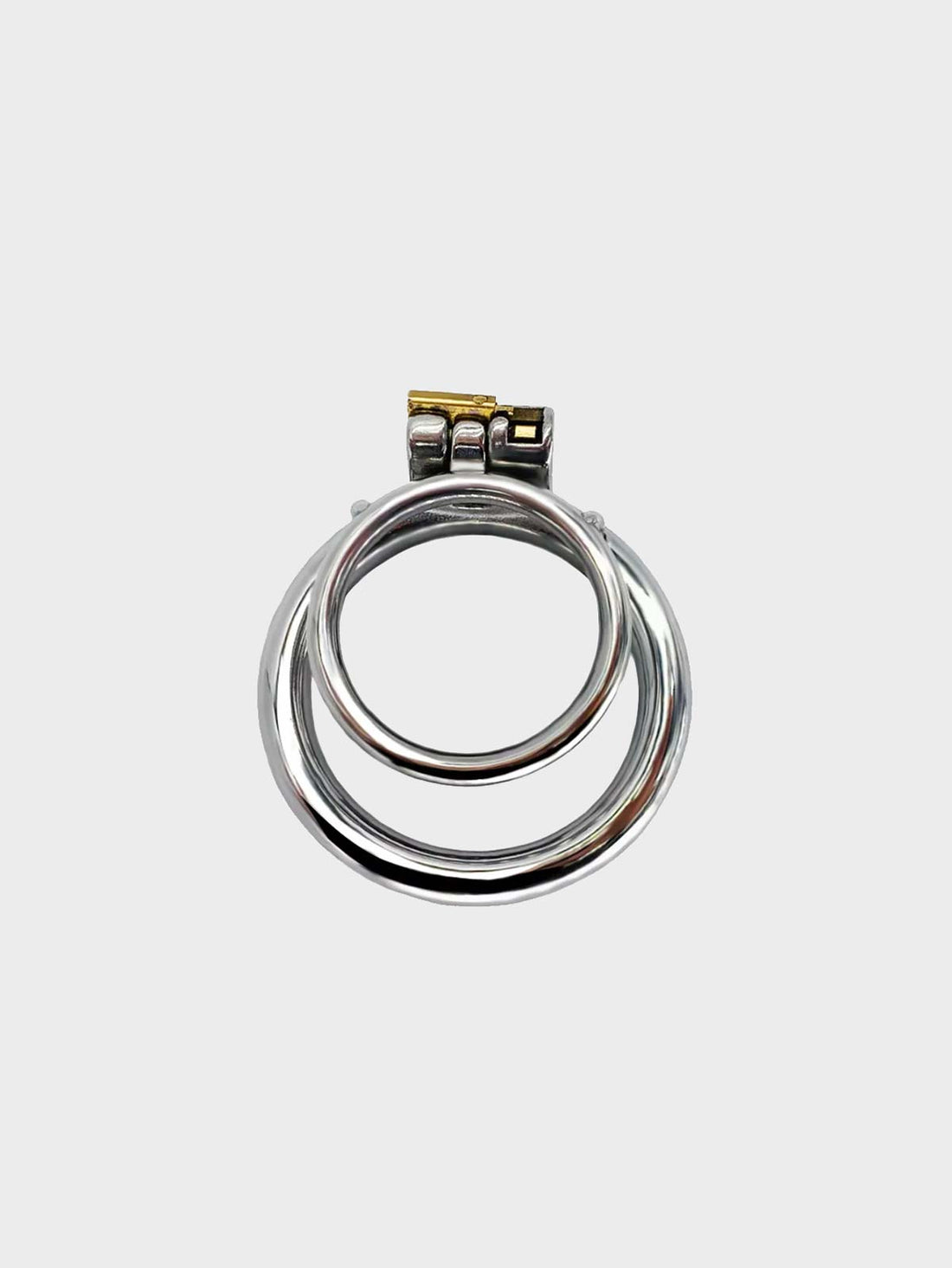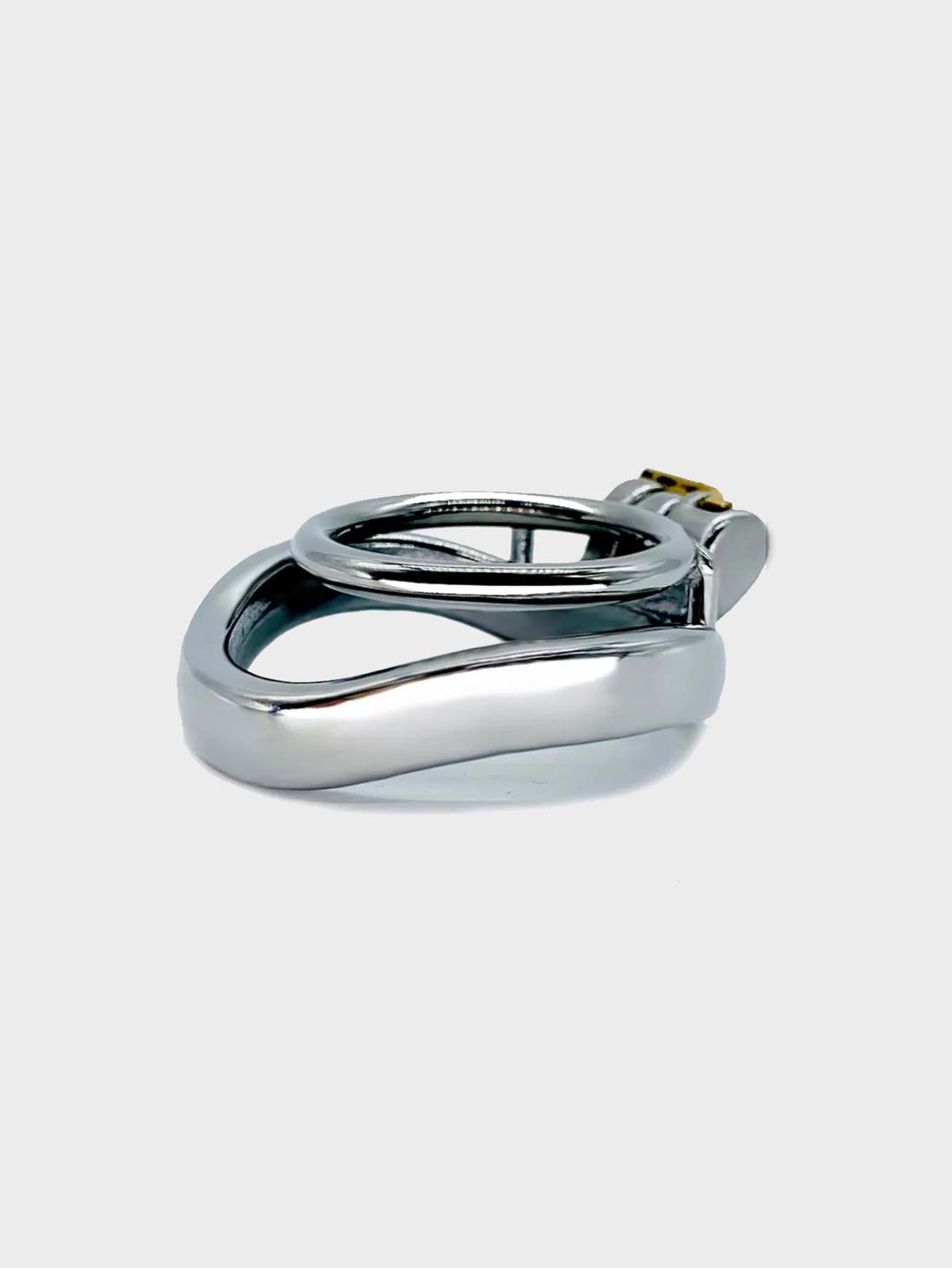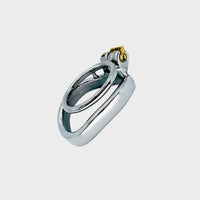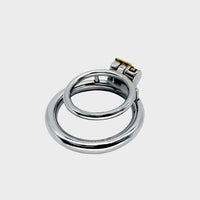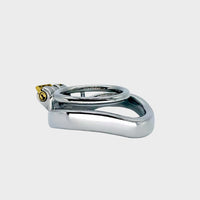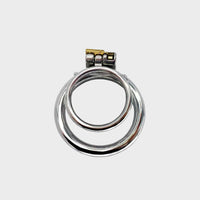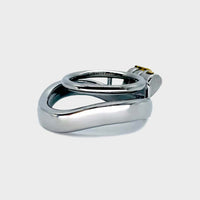 Does your man need training? Does he need to become more disciplined and attentive to your needs? Then perhaps you need to start training him for male chastity.
This chastity cage is designed specifically for training a man to accept wearing a chastity cage long term.  Unlike other cages which fully enclose a mans anatomy, this one remains open and focuses on the use of the base ring in combination with locking it into place, in essence creating a semi-permanent cock ring with chastity cage features.
This model comes with all three sizes included in the box so that you can find the perfect size and get accustomed to wearing it continuously before moving onto fully enclosed cages.  Choose from a circular ring or curved ring package depending on what style you prefer.
Length: 12 mm / 0.5 inches
Internal Diameter: 35mm / 1.37 inches
Material: Steel
Feel: Rigid
Chastity cage with pack of 3 rings. All sizes are included, S (40mm), M (45mm), and L (50mm). Internal lock and a set of keys.