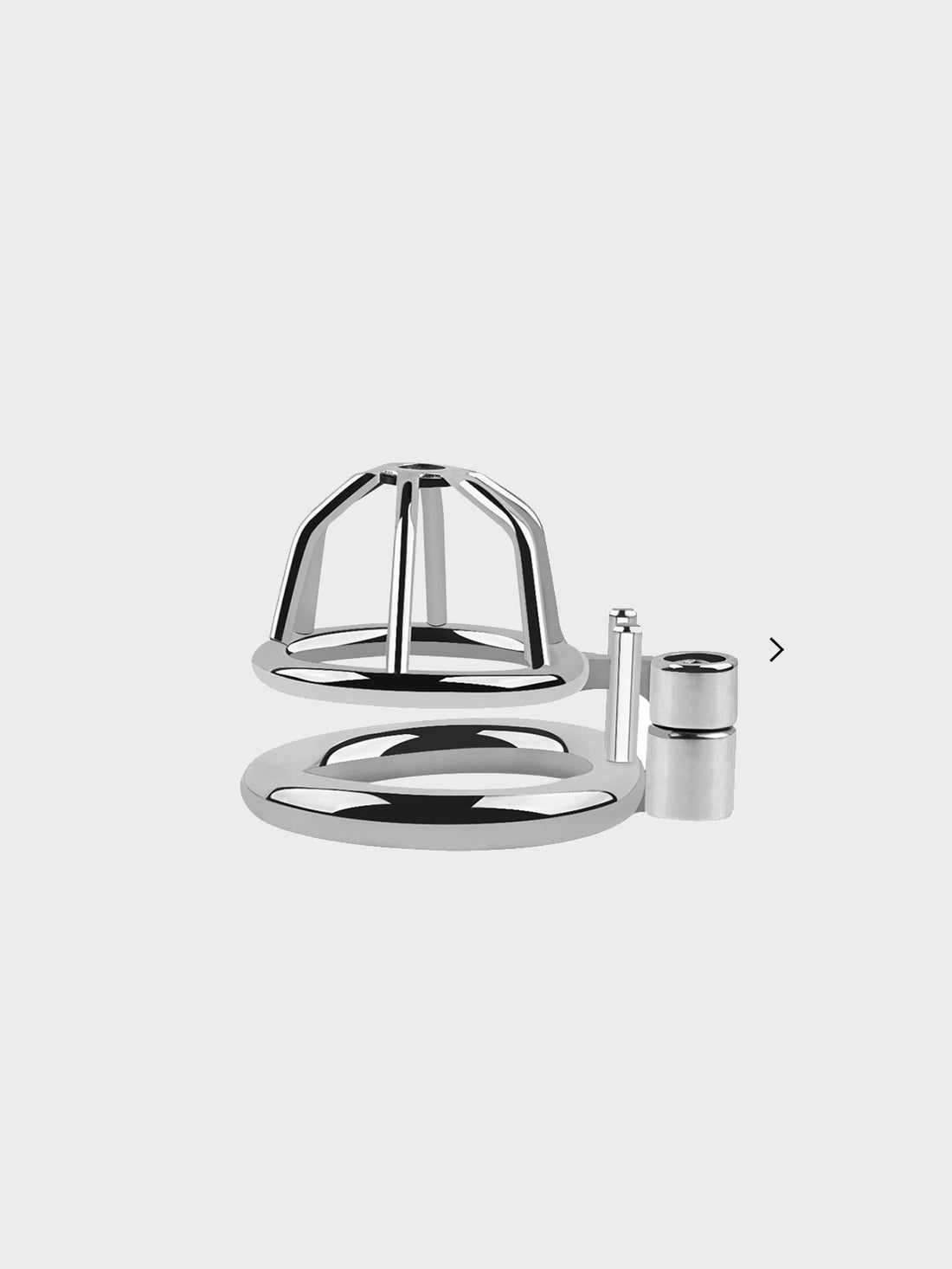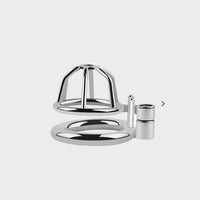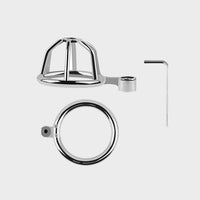 Twisted in design, Twisted in nature.  This solid metal chastity cage is a firm favourite over at Chastity Cages Co and it doesn't take long to see why.  Look to the special locking mechanism which literally screws into place, meaning there is not padlocks and an extra sensation of lockdown, coupled with a super restrictive size acting as a great punishment device or even every day device depending on the inclination of the key holder.
Length 3.3 cm | 1.3 Inches
Internal Diameter: 35mm / 1.38 inches
Material: Stainless Steel
Feel: Rigid

Ring Diameter
S = 40mm or 1.57 inches
M = 45mm or 1.77 inches
L = 50mm or 1.97 inches
Chastity cage and chosen size of ring. Integrated lock and a set of keys.